About Us
Meet the Experts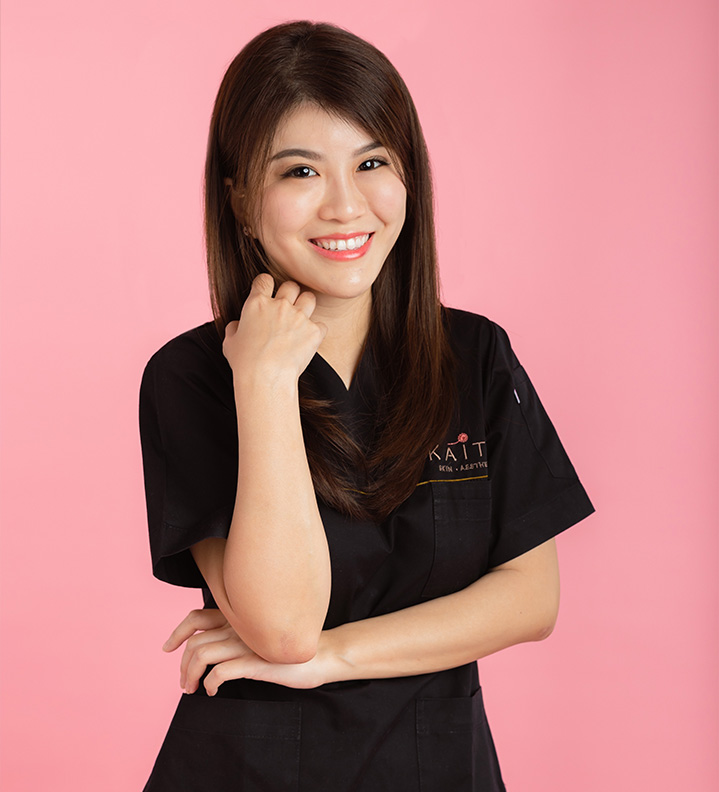 Dr Jessie Lim Jia Min
MD, LCP Board Certified, MAC, AAAM
Dr Jessie Lim is a LCP certified aesthetic doctor specialised in injectables and aesthetic lasers. She obtained her medical degree from University Putra Malaysia with honours. She then went on to pursue her post-graduate certification in Aesthetics in Medical Aesthetic Certification Programme and American Academy of Aesthetic Medicine (AAAM).
She is a member of American Academy of Aesthetic Medicine (AAAM) and Malaysia Society of Aesthetic Medicine (MSAM).
Dr Jessie is very passionate about combining science and art in human aesthetics. To her, the most fulfilling and satisfying part of her day is seeing the joyful smiles on her patients' faces that radiates confidence.
She also emphasizes on healthy aging and believes that everyone at every stage of life deserves to be confident thus improving quality in all aspects. Being a committed doctor, she always devotes time in managing patient's concern and expectations in order to produce safe and effective results.
---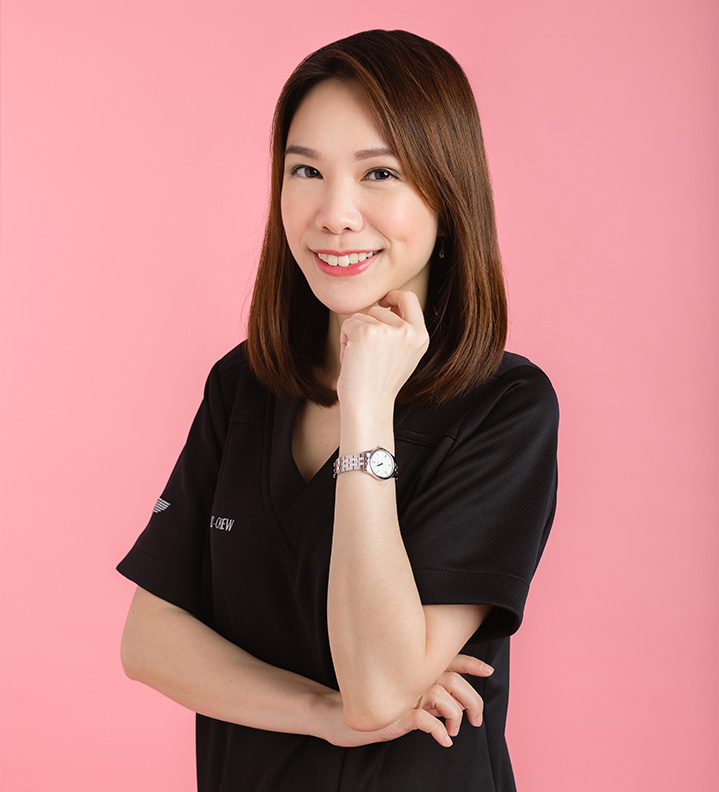 Dr. Chew Yuhhui
MBBS , LCP Board Certified, MAC, MSAM
Allow your passion to become your purpose and it will one day become your profession.
To practice with passion is utmost importance for Dr Chew. It was a circumspect decision to embark on this arduous journey of medicine but she pursued relentlessly and graduated from Melaka Manipal Medical College with a degree of Bachelor in Medicine, Bachelor in Surgery ( MBBS).
Her love for discovering new knowledge and keen eye on beauty motivated her to pursue aesthetic medicine where she practices with delectation. Often placing herself in her patient's shoes, she listens with empathy and goes the extra mile to ensure satisfaction from them. She also holds on to the Hippocratic Oath of 'Primum non nocere' (first, do no harm) and emphasizes on safe medicine.
For her, job satisfaction and patient's satisfaction gives her insurmountable joy. She is an accomplished Aesthetic Physician with MBBS, MAC certification and specializes in lasers and injectables. She is bubbly, approachable and you will definitely feel comfortable sharing your stories or your problems with her!
On the days she is not seeing patients , she enjoys blogging and dabbling in video making.
---
Dr. Yeong Bin
MBBS, MAC, MSAM
Dr Yeong Bin earned his Bachelor of Medicine & Surgery (MBBS) from Monash University. He began his career as a doctor and completed his 2 years compulsory service in government hospitals, obtaining and sharpening his skills along the way as a medical officer in various departments.
Since his early days as a doctor, Dr Yeong Bin has always nurtured a keen interest in the field of cosmetology and aesthetic medicine. He is particularly drawn to minimally invasive aesthetic treatments which can significantly enhance the quality of life and allow one to age gracefully. He pursued this interest by participating in various aesthetic courses and workshops including the Malaysian Aesthetic Certification (MAC).
Dr Yeong Bin firmly believes that every individual is unique, hence he constantly seeks to engage with his clients and attain a clear understanding before drafting customised treatment plans for them.
---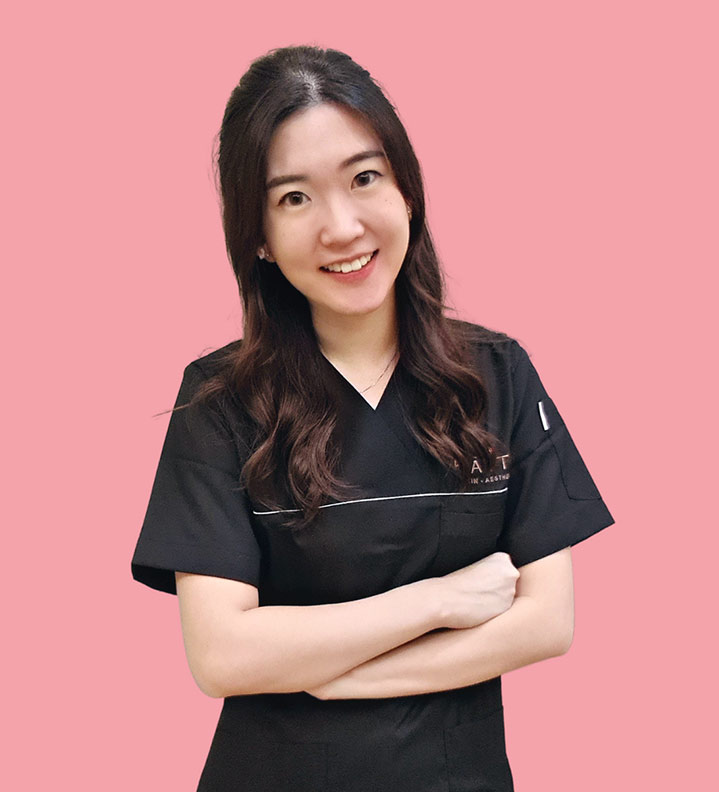 Dr. Chang Pei Nee
MBBS, MAC
Dr Chang Pei Nee obtained her Bachelor of Medicine & Surgery (MBBS) from Monash University. After completing her service as a house officer, she spent 4 adventurous years as a medical officer in government hospitals where she practised in Oncology, Palliative care, Medical and Surgical departments. Being most involved with oncology previously, her nature is extremely compassionate, gentle and empathetic. To constantly enhance her skills and experience, she attends regular workshops and trainings, such as MAC, and is also the pioneer batch of certified Rejuran Authorised Injector.
Her interest for aesthetic medicine is fueled by her joy in helping people improve their appearance and boost self-confidence. In fact, she has always had an artistic eye for beautiful things, which is also why it's not surprising she has a hobby in graphic designing apart from playing the guitar. She advocates quality over quantity—going for appropriate procedures in moderation. She aims to have good communication with her clients in order to find out their concerns and needs before planning a treatment.
Dr Pei Nee believes that in life, small improvements go a long way; be it skin problems, shaping or enhancements, taking the first step is what matters.
---
Dr. William Yap
MD, Malaysia Aesthetic Certificate
Dr William Yap obtained his Medical Degree (MD) from University of Gahjah Mada. After completing his compulsory house officer training, he continued his 6 years journey in government hospital as medical officer. He has been rotating in different subdepartment including dermatology, infectious disease, cardiology, etc to enhance his skills and knowledge.
Besides that, he has been regularly upgrading his skill and knowledge by attending courses and conferences such as MAC ( Malaysia Aesthetic Certification) and he is a certified Rejuran Authorised Injector.
Dr William believes that aging is inevitable, but to age gracefully is the key. He is very passionate in helping his patients improve their outer appearance and build their confidence.
---
Dr. Jacqueline Tan
MBBS, Msc(UCSI)
Dr. Jacqueline Tan graduated from IMU with a Bachelor of Medicine & Surgery (MBBS). She started her career as a doctor and has completed her 2 years compulsory service as a house officer in government hospital. She continued her medical journey as a medical officer in the Emergency Department to enhance her skill and experience in resuscitation. Being involved in emergency cases, her nature is being calm, empathic and determined.
Furthermore, she attended courses and trainings such as Master of Science (Healthy Aging, Medical Aesthetic and Regenerative Medicine) from UCSI to further improve her skills and knowledge in Aesthetic Medicine.
Dr. Jac believes that everyone is beautiful in their own way. She will helps you achieve a more youthful appearance in order to boost your confidence, mindset, and overall enjoyment of everyday life.
---
Dr Joaan Kong
MBBS, AAAM
Dr Joaan Kong obtained her Bachelor of Medicine and Surgery (MBBS) from International Medical University (IMU). She then trained as a Paediatric doctor before embarking her journey in aesthetic medicine. Her training in the paediatric department has refined her skills in needle handling and detailed meticulous work.
Being a beauty enthusiast, Dr Joaan has a keen eye on different standards of beauty and holds great satisfaction in helping patients to achieve their beauty goals. She believes that listening to patient's need and meeting patient's expectation are the outmost important forms of professionalism.
She is a also a gym enthusiast and enjoy the adrenaline rush of adventurous activities. She believes that fitness and positive mindset enhance beauty and make you glow from within.
---
Dr Lim Xiao Chien
MBBS, GCFM, MAC
Dr Lim Xiao Chien graduated from Jawaharlal Nehru Medical College, KLE University in India with a degree in Bachelor of Medicine and Bachelor of Surgery (MBBS).
During her many years as a doctor, she was mostly involved in Family Medicine, where she strived to provide the best care to her patients and improved herself by obtaining her Graduate Certificate In Family Medicine (GCFM).
As an aesthetic practitioner, she consistently tries to upgrade her skills and knowledge thus has attended regular workshops and conferences, including the Medical Aesthetic Certification (MAC). Dr Xiao Chien holds by the belief that less is sometimes more; choosing the right treatments, even just minimally invasive ones, can make a big difference over time. She is friendly and engaging during discussions with patients to achieve a good understanding before proceeding with any treatments.
Ageing is inevitable so why not practice self-love? Self-love doesn't necessarily mean just a healthy lifestyle, it can also include getting better skin or features.
---
Dr Lee Jin
MBBS, FRCEM, MAC
Dr Lee Jin graduated from UniSZA with Bachelor in Medicine and Surgery (MBBS). After completing her compulsory service as house officer, she subsequently had the privilege to serve in district government hospital where she practised in Emergency Department. Being involved in emergency situations, she is trained to communicate effectively and calmly with diverse populations. Her nature of being observant and meticulous has ensured the delivery of quality care to patients.
While recognising different standard of beauty, she believes everyone is beautiful in their own way. Dr Lee Jin works well with patients to provide individual tailored treatments based on own unique facial features and the desired outcome to achieve patient's satisfaction.
She also believes that with great knowledge comes great responsibility and thus constantly strives to improve herself by pursuing MAC programme and attends various workshops and conferences in order to provide the best treatments.
She believes true aesthetic empowerment is to enhance your existing beauty by improving imperfections and highlighting the organic good looks that already exist. After all, it is about allowing your inner self to be elevated by feeling great about how you look.
---
Want to know more or get in touch with us!
Just fill up the form below and our consultant will call you soon.
---
Our Customer Testimonials
If you think we deserve a recommendation from you, please do give us a review at
Google Profile.
"... Ive visited many facial centres but this is the only medispa that's so meticulous and thoughtful. The staff are very pleasant, helpful and attentive while the doctor is gentle and courteous... "
Latest Promotions, Skincare & Treatments. Are you on the list?
By entering your email address, you agree to receive Kaiteki offers, promotions, and other commercial messages. You may unsubscribe at any time. Review our
Privacy Policy.
Connect With Us
© 2023 Kaiteki Beauty Sdn Bhd (1334975-M).